The City 'One Girl's Trash'
---
The hills 'Break-Up To Make-Up'
---
The Hills 'Between A Rocker And A Hard Place'
---
The City 'Work Horses And Show Ponies'
---
Spencer vs. Lo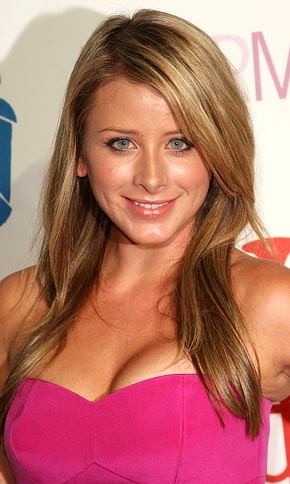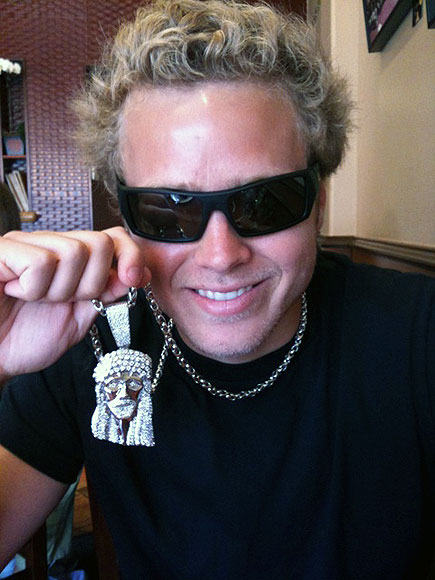 i pray to see @
lo
bosworth ugly ass out in a club now that i can do whatever i want without feeling bad for heidi! lo your fucked! whore!
23 minutes ago

via web



@ Lo has been banging 60 year old rich guys on the side to keep up her look because she only gets paid few grand and plays star HAHA


19 minutes ago

via web



Som om det inte finns tillräckligt med fel på Spencer, detta var hans senaste uppdateringar om våran älskade Lo Bosworth. Vad har hon att säga om det Spencer håller på med, bra fråga. Vi får hålla ögonen öppna, men vi vet ju att Lo inte är hans första "target".. Han bråkade med LC, Audrina och antagligen alla andra som någonsin har varit med i the hills.

---
mtv movie awards


Verkar som om tjejerna från the hills och the city hade det trevligt på den stora mtv-kvällen. Dom är ju lika snygga som alltid, vet vet det, dom vet det, alla vet det. Men efter en kväll med mtv så drog alla fall två av våra par ut på en dubbeldejt, ni gissade rätt, Lo & Stephanie tog sina pojkar och drog ut.




Men Audrina var inte värre, hon drog på efterfest och festade hela natten lång, undrar ni med vem? Jo, med ingen annan än allas vår favorit Katy "I kissed a girl" Perry. Snyggingen Mark Salling från den populära serien glee och många fler. Verkar det inte som om det är något på g som inte fick se förut, stämmde de tidigare ryktena, är Mark Salling & Audrina på g? Eller är det over and out, verkar inte som de på bilderna.


---
Kristin, better then ever av Elias Tahan
---
Runway magazine, sommaren 2010
---
Women in Music


Elle's Women In Music nummer firandes på Highline Ballroom den 9 juni 2010 i New York. Och våra vackra brudar från the city var självklart där.


---
The City 'The British Are Coming'


Kan ni inte se filmen? Testa här: http://www.novamov.com/video/2uaycwvj3b6x4
---
The Hills 'The Company You Keep'
---
The City "Fashion with a capital F"
---
The hills "Ghost From The Past"
---
ÄNTLIGEN, jag hoppas det är sant!
"Heidi is looking to move out due to all the fake bad press that Spencer controls. She's tired of it and is looking for a place and wants to focus on her acting career."


Denna gången var det nog för Heidi hon orkar inte med en kontrollerande Spencer som inte låter henne andas och har nu gjort slut med hennes man efter snart 2 års äktenskap. Kanske var det på tiden, eller är det ännu ett PR trick, vi hoppas på att detta är sant så inte stackars tjej får lida mer. Hon har tillräckligt med dåligt självförtroende han behöver inte göra det värre för henne.
Heidi Twittrade: "I am not Heidi Pratt, I am Heidi Montag." 

Stephanie, Spener syster har gjort ett utalande till TMZ:"I hope whether this statement is true or not that they are both happy in whatever life decisions they make

Enligt rykten ska Heidi ha flyttat ut alla sina saker och bor nu hos hennes vän Jen Bunny, rykten säger även att Heidi och Jen ska snart börja spela in deras egna show. VAD ÄR DET SOM HÄNDER?
Vad tycker ni?
---
VÄRLDENS FINASTE PAR
Jag låter bilderna tala för sig själv. Whitney och Ben är bara så otroligt söta tillsammans. (Ute och promenerar i West Village)
---